Jessalyn Brockman, ARNP   
Jessalyn Brockman, ARNP, is a nurse practitioner specializing in orthopedics at MD West ONE - Council Bluffs. She completed nurse practitioner's school at Creighton University.  
She was always drawn to the medical field, starting in a small hospital at the age of seventeen. Throughout her nursing career she was drawn to orthopedics. After many years of nursing, she decided she wanted another challenge and decided to return to nurse practitioner school. She has been working in orthopedics since graduation and truly loves it.
Outside of work, she spends most of her time staying active with biking, golfing, and outdoor activities with her family. She has one son who keeps her busy with sporting events and extracurricular activities. She loves to travel, go to games, and of course, the Iowa Hawkeyes.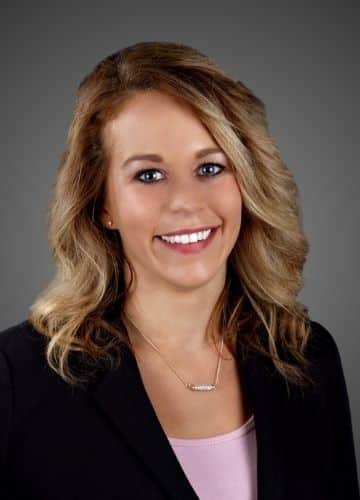 EDUCATION
Master's of Science in Nursing Studies: Creighton University, 2016
Undergraduate: University of Iowa, 2010
LICENSURE
American Association of Nurse Practitioners' 2016