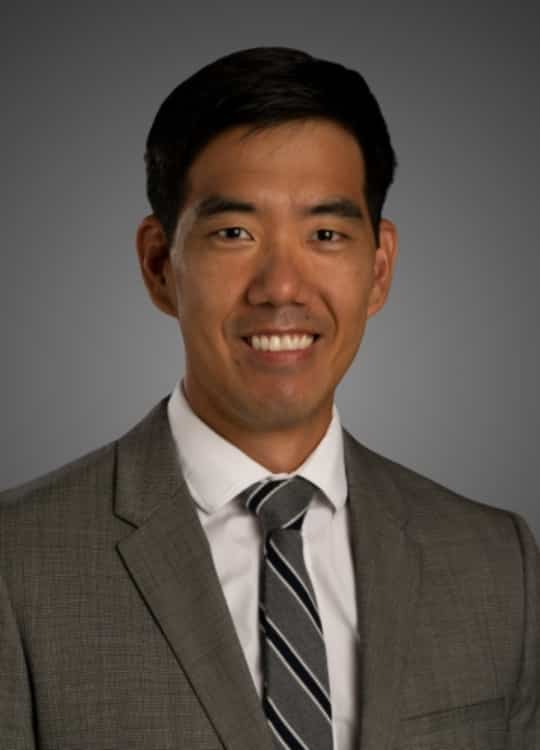 H. Wesley Cheng, MD - Orthopedic Surgeon: Sports Medicine
Dr. Wesley Cheng has always had an interest in the sciences, but he had not developed an interest in medicine until he was a teenager. As part of a career preparation program in college, he had the opportunity to shadow an orthopedic surgeon. One day, a patient came in with a fracture that required surgery. Wanting Dr. Cheng to have the full surgical experience, the surgeon allowed him to sit in and observe the procedure. Fascinated by the precision and skill of the surgeon, as well as the resulting positive outcome, Dr. Cheng decided he would work to one day become an orthopedic surgeon as well.
Dr. Cheng went on to attend medical school at Creighton University's School of Medicine. He later completed his residency at Cleveland Clinic followed by a fellowship at the University of Wisconsin Hospital and Clinics. Today, he is an orthopedic surgeon at MD West ONE.
Dr. Cheng is dedicated to developing strong relationships with his patients. He strives to create open communication with each. He believes this is the key to effective healthcare, as communication helps with diagnosing problems, setting goals, and achieving the best possible outcome. There is nothing more rewarding to him than seeing a patient gain a part of their life back.
In his free time, Dr. Cheng enjoys spending time with his family, and frequently looks for fun activities to do together. Being born and raised in Nebraska, Dr. Cheng is also an avid Huskers fan and can often be heard cheering "Go Big Red" during football season.
Education:
Fellowship: University of Wisconsin, Madison, WI
Residency: Cleveland Clinic Medical Center, Cleveland, OH
Medical School: Creighton University, Omaha, NE
Undergraduate: Creighton University, Omaha, NE
Professional Memberships & Certifications:
American Board of Orthopedic Surgeons
FREQUENTLY TREATED SPORTS INJURIES AND CONDITIONS:
ACL Injuries
Fracture and Dislocations
Knee Injuries
Labral Tears
Rotator Cuff Injuries
Runner's Knee
Shoulder Injuries
Shoulder Instability
Slap Lesion
Sprains and Strains
Torn Ligaments and Tendons
Hip Labral Tears
Knee and Hip Arthritis
Knee Cartilage Injuries
Meniscus Tears
SPORT INJURY TREATMENTS & PROCEDURES:
Some sports injuries will require surgery, some will not. Whatever the case, Dr. Cheng will work with you to find the best treatment for you. He offers both surgical and non-surgical treatments, including:
Arthroscopy (Shoulder, Knee, & Hip)
ACL Reconstruction
Cartilage Repair
Ligament Reconstructions
Tendon Repair
Shoulder Labral and Rotator Cuff Repair
Non-Operative Care
Injections
Physical Therapy
Sports Bracing
Let's see what patients have to say about Dr. Cheng...