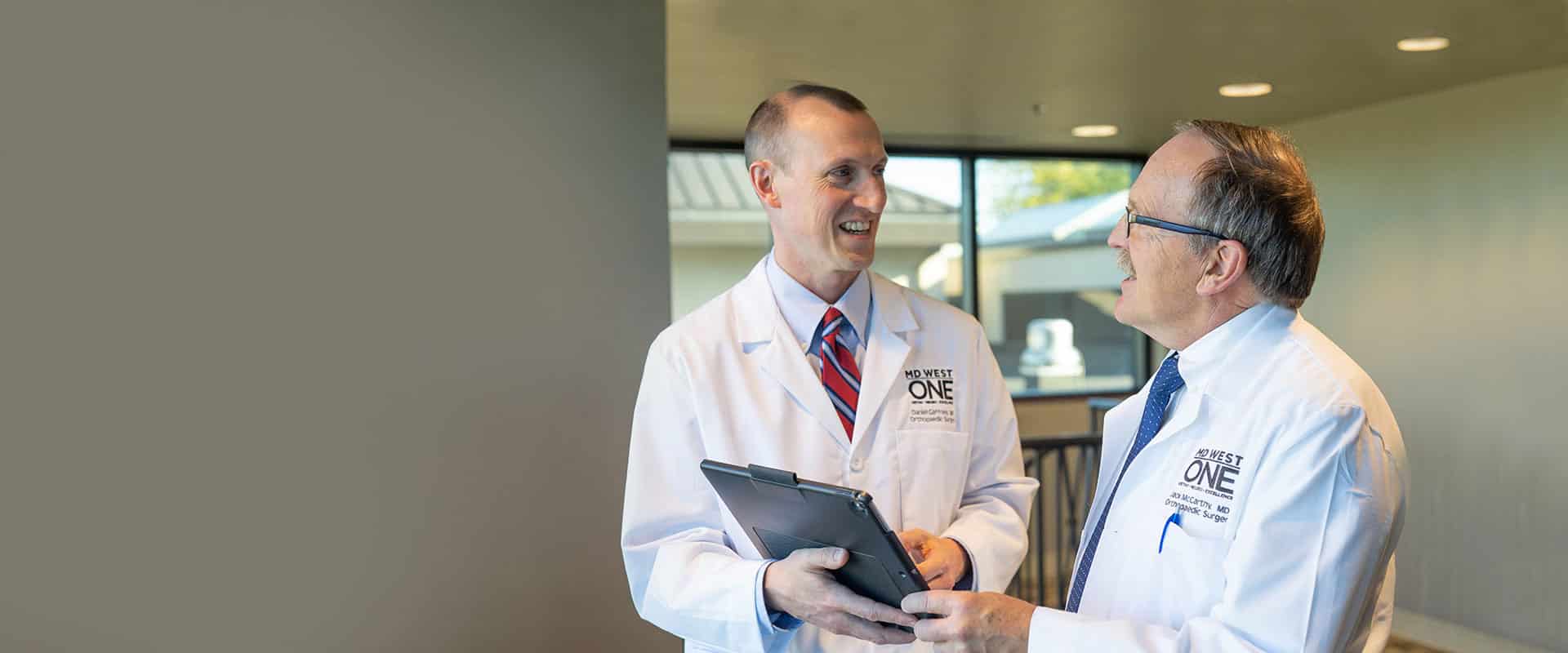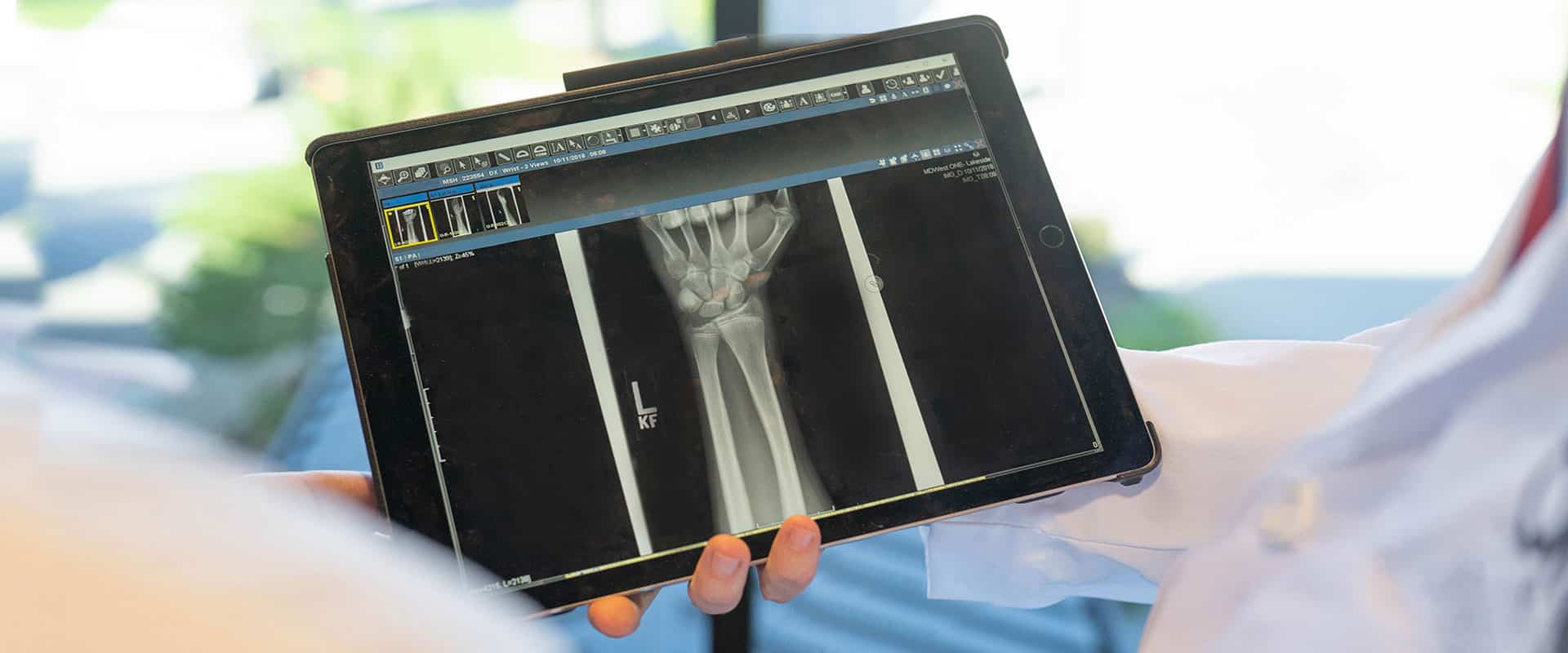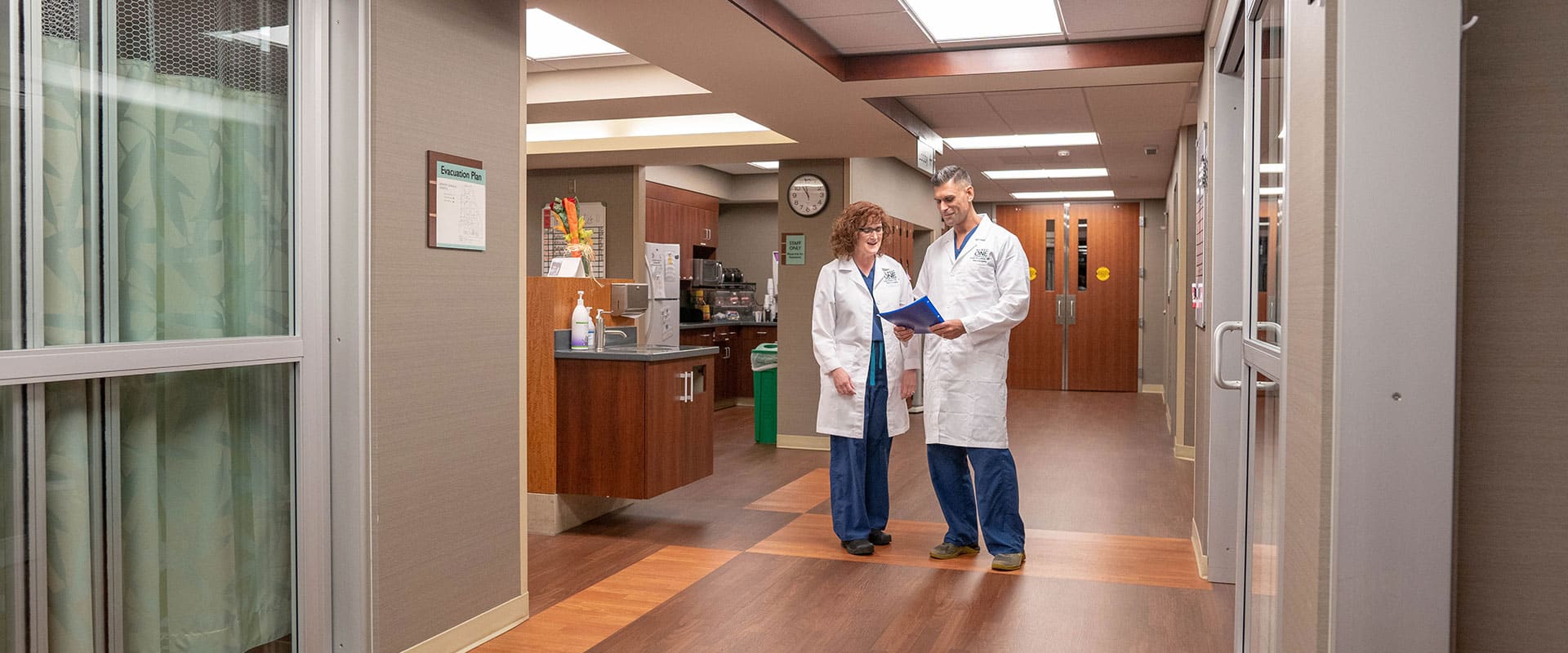 Whether your pain is stemming from an injury, over-usage, or illness, you'll have extensive access to high-quality, cost-effective care.
Make an Appointment
Give Us a Call
Online Appointment Request
Request an appointment online by providing your basic information and preferred appointment times, and a member from our team will follow up with you to confirm your appointment.
Make Your Appointment
Give us a call to schedule your orthopedic, neurosurgery or spine appointment today. 

Same physicians, new mission.
To provide the most advanced, efficient orthopedic, neurosurgery and spine care in the region.
While our team of experienced surgeons are committed to using the most advanced technologies and therapies, it's the extensive network of sub-specialized care we've now harnessed under MD West ONE that sets us apart.
Efficient
Whether you come to MD West ONE with pain stemming from an injury, over-usage, degeneration or illness, you'll have quicker access to high-quality, cost-effective care like never before. We're always striving to increase the efficiency of our practice to relieve our patients' pain faster.
Versatile
As MD West ONE, our depth in orthopedic, neurosurgery and spine specialized care allows our patients to be seen under ONE versatile entity. Through our collaboration, patients have access to physicians with a network of more than 50+ specializations.
Sub-Specialized Care
Through our specialized approach, our physicians are able to focus their practice solely on the treatment, training, education and research of one area of the body, giving our specialists an unparalleled level of expertise.
Experience
Our esteemed practice has been serving the Greater Omaha Metro Area for more than 70 years. With a team of 24 orthopedic, neurosurgery and spine surgeons and 17 physician assistants, MD West ONE has harnessed years of sub-specialized expertise under one practice.
I saw Dr. McMullen for a right foot problem. From the very first person I spoke to as I entered the facility, I was treated so very nice by every single person. I just wanted to know that it matters a great deal to me as I was having a very difficult day. So THANKS!.
Having both knees replaced by Dr. O'Malley has been a wonderful experience. His staff was very very caring and understanding and his work is the best ever. I would recommend these people to everyone!
Great concerned care, hands down
Everyone here is friendly and knowledgeable. They take the time to answer your questions and help you through your concerns. It is because of this group of wonderful people, that I choose to drive an hour for the exceptional service I receive.
Dr. Grier is the reason I am walking today, another doctor told me I wouldn't. My favorite time was when she had me stand for the first time on my feet and I cried! She is awesome and and a great asset to your team! Dr, Grier you are the BEST!
I am so thankful I found Dr. Kelly for my knee replacement. He is an amazing surgeon, he's easy to talk to, explains everything to your satisfaction and the incision is almost invisible. I would recommend him above every other surgeon.
Five weeks out from arthroscopic surgery to have bone chips removed, I biked 25 miles in the Omaha Corporate Challenge!