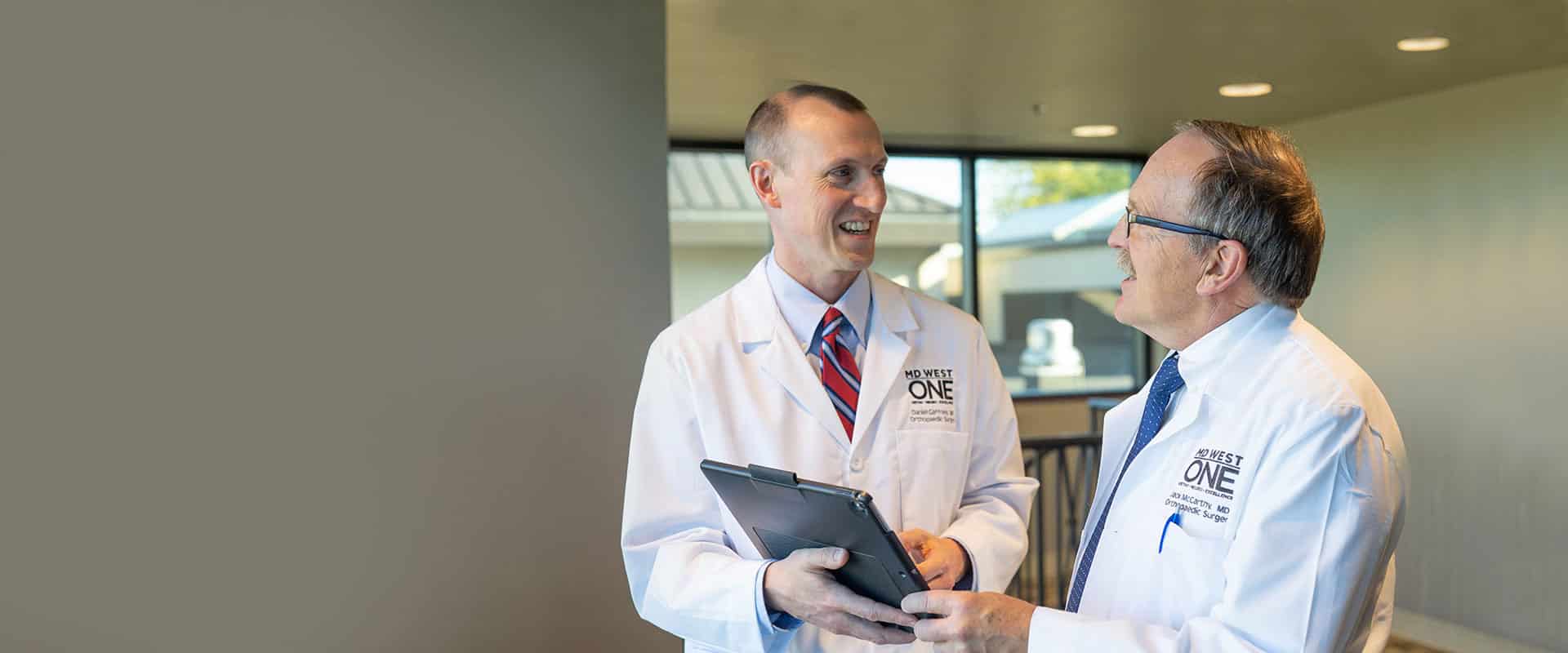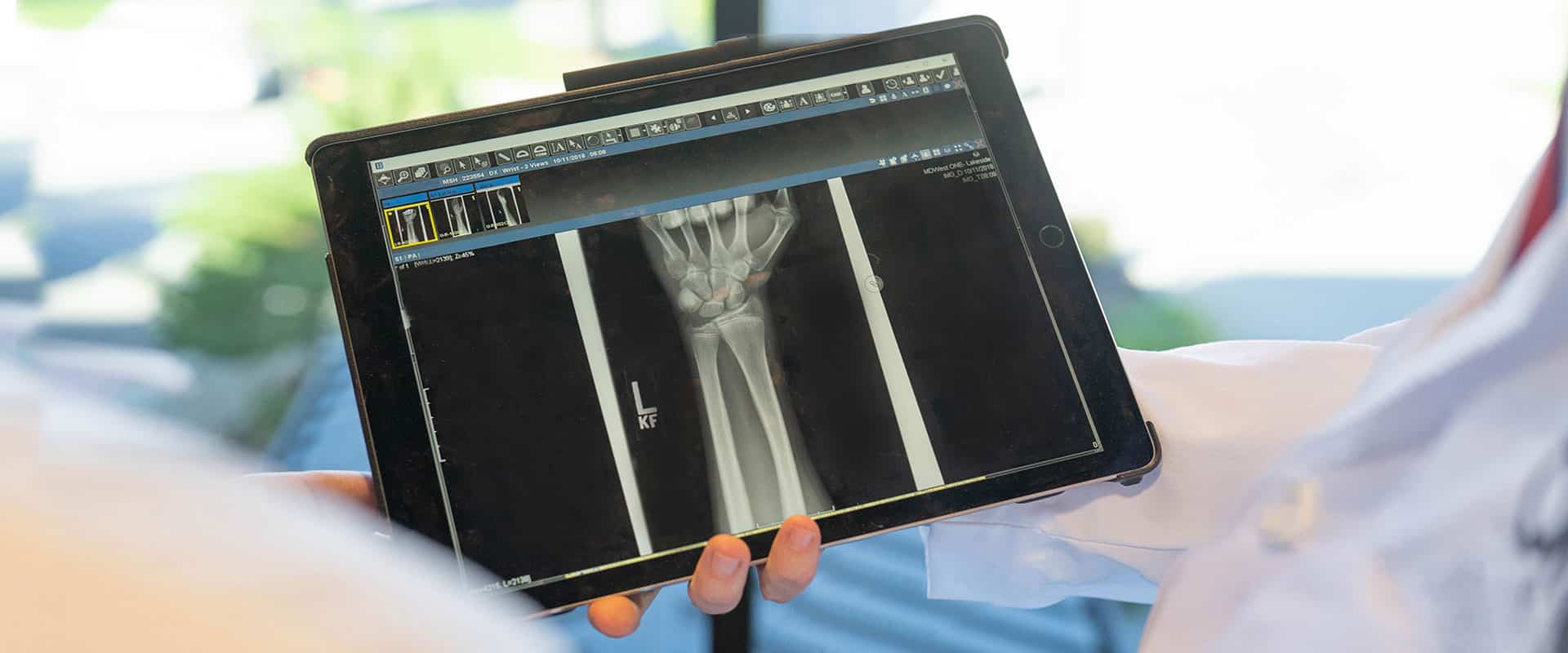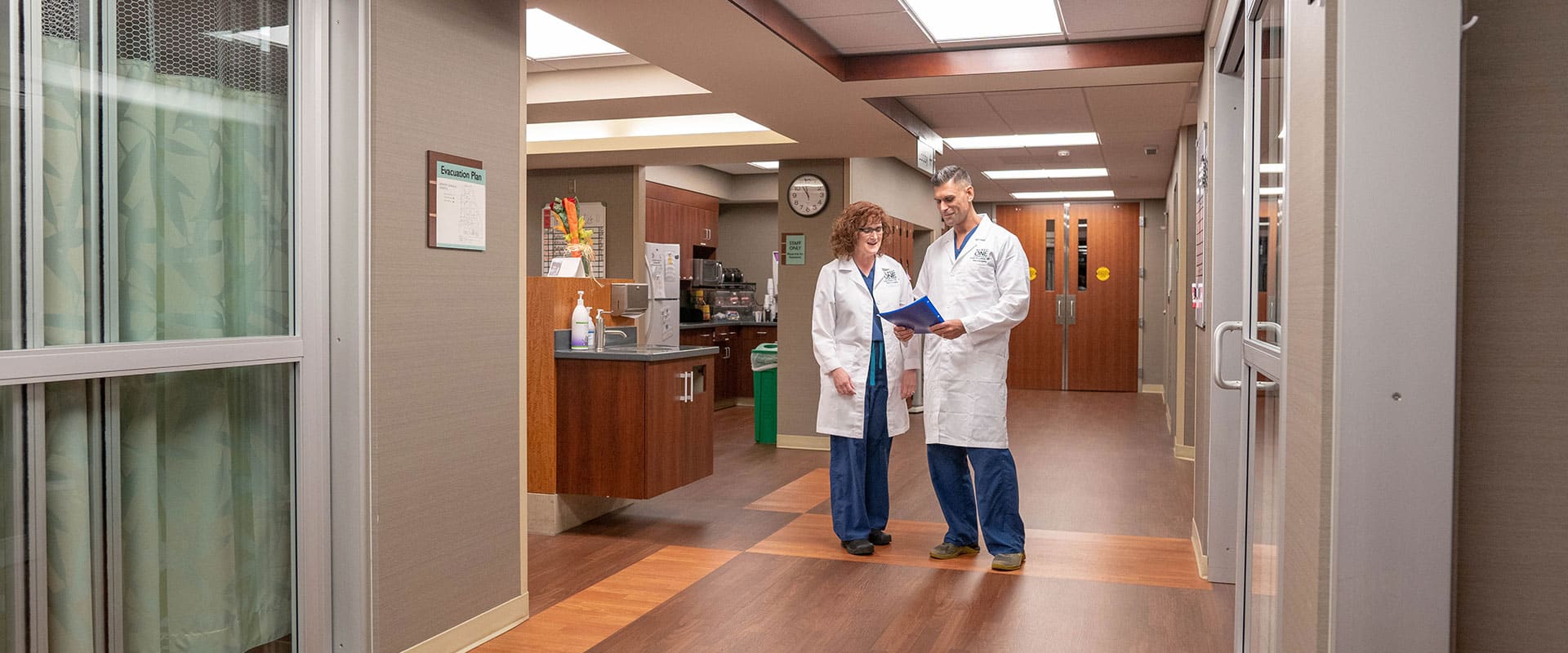 Whether your pain is stemming from an injury, over-usage, or illness, you'll have extensive access to high-quality, cost-effective care.
Make an Appointment
Give Us a Call
Online Appointment Request
Request an appointment online by providing your basic information and preferred appointment times, and a member from our team will follow up with you to confirm your appointment.
Make Your Appointment
Give us a call to schedule your orthopedic, neurosurgery or spine appointment today. 

Same physicians, new mission.
To provide the most advanced, efficient orthopedic, neurosurgery and spine care in the region.
While our team of experienced surgeons are committed to using the most advanced technologies and therapies, it's the extensive network of sub-specialized care we've now harnessed under MD West ONE that sets us apart.
Efficient
Whether you come to MD West ONE with pain stemming from an injury, over-usage, degeneration or illness, you'll have quicker access to high-quality, cost-effective care like never before. We're always striving to increase the efficiency of our practice to relieve our patients' pain faster.
Versatile
As MD West ONE, our depth in orthopedic, neurosurgery and spine specialized care allows our patients to be seen under ONE versatile entity. Through our collaboration, patients have access to physicians with a network of more than 50+ specializations.
Experience
Our esteemed practice has been serving the Greater Omaha Metro Area for more than 70 years. With a team of 24 orthopedic, neurosurgery and spine surgeons and 17 physician assistants, MD West ONE has harnessed years of sub-specialized expertise under one practice.
Sub-Specialized Care
Through our specialized approach, our physicians are able to focus their practice solely on the treatment, training, education and research of one area of the body, giving our specialists an unparalleled level of expertise.
Mark J. Puccioni, MD saved my sons life. Will always be grateful!
Dr. Puccioni and his team saved my little boy's life! No words could ever express how grateful I am! You are all amazing.
Dr. Treves and his team are the best at what they do. We are so thankful he is our daughter's surgeon.
Very great place they are nice to me and Dr. Spangler helped my pain go away I give them and the staff two thumbs up great job thank you.
After a life changing accident breaking my neck in two places and not knowing if I would ever walk again. Dr. Guy Music not only saved my life as well as walking and competing in my sport once again!! The staff was amazing to work at every appointment! I have referred others to MD West One and Dr. Music.
Dr. Bowdino is a great Doc. I do construction so when he told me that I needed a fusion, it rocked me. I have seen alot of back injuries not go so well and figured that mine would be the same. After my fusion I am back to work doing the same thing I did before with zero pain. I even fell 7 weeks after I went back to work and broke my arm, but my backs fine! Lol recommend him to anybody! And he has a great bed side manner.
Amazing place! Dr. Puccioni saved my daughter's life! He is seriously awesome. We can't thank him enough!
Dr. Spangler fused my neck back in March and I have had great results.
Dr. Guy Music saved my dad's life. Him and his office of people have been such a blessing in my family's life!
My son goes to Dr. Puccioni... he has been taking care of my 19 year old son that has a brain tumor I highly recommend him. Wonderful doctor.