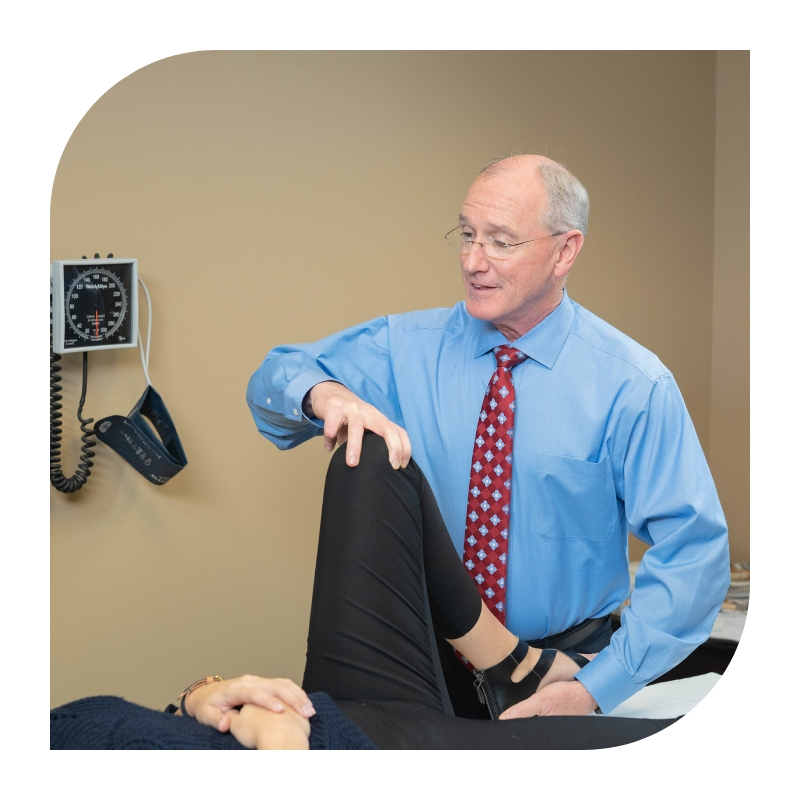 Leading Sports Medicine Physicians in the Midwest
People of all ages can suffer from sports-related injuries. Sprains, strains, muscle pulls, and tendonitis are all too familiar injuries that MD West ONE sports medicine physicians treat on a daily basis.
Fellowship-Trained Sports Medicine Physicians
We have fellowship-trained sports medicine physicians who specialize in treating sports injuries, so you can rest assured they can take care of even the most complex injury. They provide comprehensive sports medicine services including diagnosis, treatment, physical therapy, and when necessary, the latest surgical techniques such as arthroscopy. And because we know teamwork is key — MD West ONE, if necessary, can utilize more than one subspecialist to treat your injury, minimize downtime, and expedite return to normal activity. Meet our sports medicine specialists below!
We Treat Sports Injuries for Athletes at All Levels
Youth Recreational Athletes

Youth League Athletes

High School Athletes

College Athletes

Professional Athletes

Adult Recreational Athletes
FREQUENTLY TREATED SPORTS INJURIES AND CONDITIONS:
Achilles Tendon Injuries
ACL Injuries
Ankle Injuries
Fractures and Dislocations
Golfer's Elbow
Knee Injuries
Labral Tears
Rotator Cuff Injuries
Runner's Knee
Shoulder Injuries
Shoulder Instability
Slap Lesion
Sprains and Strains
Tennis Elbow
Torn Ligaments and Tendons
SPORTS MEDICINE TREATMENTS & PROCEDURES:
We understand that the decision of having sports-related injury surgery is not a decision you take lightly. That's why we take a conservative approach to care, offering both surgical and non-surgical treatments, including:
Arthroscopy (Shoulder, Elbow, Knee, Hip)
ACL Reconstruction
Cartilage Repair
Ligament Reconstruction
Tendon Repair
Shoulder Labral and Rotator Cuff Repair
Non-Operative Care
Injections
Physical Therapy
Sports Bracing