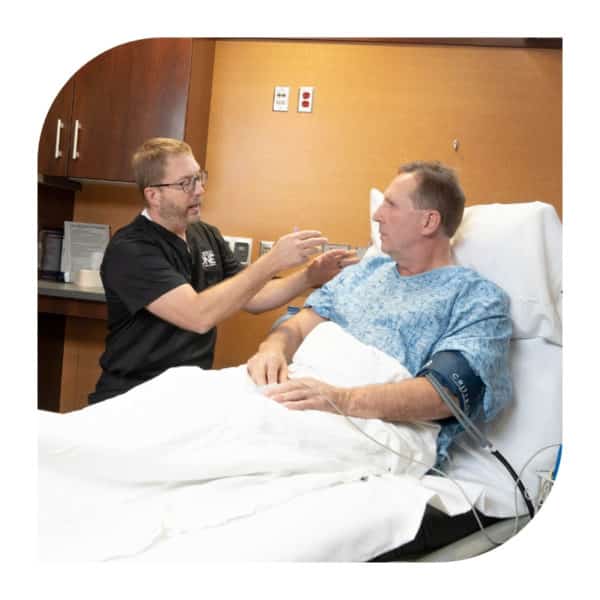 Treating Shoulder & Elbow Pain and Injuries
Old or young, active or not, the shoulder and elbow are common sites for many problems. Whether it's in the joint, muscle, or bone, a shoulder injury or elbow injury or condition can be an agonizing experience. Our shoulder and elbow surgeons in Omaha are here to put you at ease and help you get back to doing what you love.
The Most Up-to-Date Shoulder & Elbow Treatments
With our subspecialty approach, we have several shoulder and elbow surgeons in Omaha who focus their practice solely on shoulder and elbow problems, and as a result of this interest, are teachers as well as practitioners. These surgeons not only use the most up-to-date techniques for treatment, but have been instrumental in the development of many of today's modern solutions to shoulder and elbow problems. That means at MD West ONE, you'll be getting a physician who understands your problem inside and out.
Your problem is important to us whether it's as simple as tendinitis of the shoulder or elbow, tennis elbow, or even a more complex rotator cuff surgery. Our Omaha physicians have the expertise to put your mind at ease and your elbow or shoulder back in motion.
FREQUENTLY TREATED SHOULDER & ELBOW PROBLEMS AND CONDITIONS:
Burners & Stingers
Collarbone Fracture
Frozen Shoulder
Hill-Sachs Lesion
Hyperextension of the Elbow
Joint Stiffness
Loose Shoulder (Instability)
Osteochondritis Dissecans of the Elbow
Overuse Injuries
Radial Tunnel Syndrome
Shoulder Blade Fracture
Shoulder Bursitis
SLAP Tear
Snapping Shoulder Syndrome
Throwing Injuries
SHOULDER & ELBOW TREATMENTS & PROCEDURES:
We understand that the decision of having shoulder surgery or elbow surgery is not a decision you take lightly. Whether you need surgical treatment or not, our shoulder and elbow surgeons in Omaha are experts at treating your condition to help you return to the activities you love.
Arthroscopic Bankart Repair
Arthroscopic Capsular Plication
Arthroscopic Capsular Release
Arthroscopic Debridement of the Elbow
Biceps Tendonitis
Ligament Reconstruction
Medial Epicondylectomy
Shoulder Arthroplasty