Orthopedic Surgeon and Hand & Wrist Doctor, Daniel L. Gaffney, MD
Dr. Gaffney is a board-certified, fellowship trained upper extremity surgeon. He specializes in comprehensive care of patients with shoulder, elbow, wrist and hand conditions. This includes care of all upper extremity fractures, arthritis, rotator cuff injuries, and carpal tunnel. He has special interests in pain-free ultrasound diagnosis of carpal tunnel and rotator cuff tears, as well as wide awake minimally invasive surgery of the hand.
Outside of work, Dr. Gaffney enjoys spending time with his family, strength training, mountain biking and spending time outdoors.
Prior to joining MD West ONE, Dr. Gaffney served as a flight surgeon in the Air Force. This afforded him the opportunity to serve his country and care for the sick and injured evacuees from Iraq and Afghanistan.
Anna Prauner, PA - C
Anna works directly with Dr. Gaffney evaluating and treating upper extremity injuries and conditions. She graduated from the University of Nebraska at Lincoln with a degree in Nutrition Sciences. She then earned her Masters in Physician Assistant Studies from the University of Nebraska Medical Center. Anna has been working at MD West One since 2019, but has worked in the orthopedic field since she started her Physician Assistant career in 2016. When not working, Anna enjoys spending time with her family and dog, running marathons and cheering on the Huskers.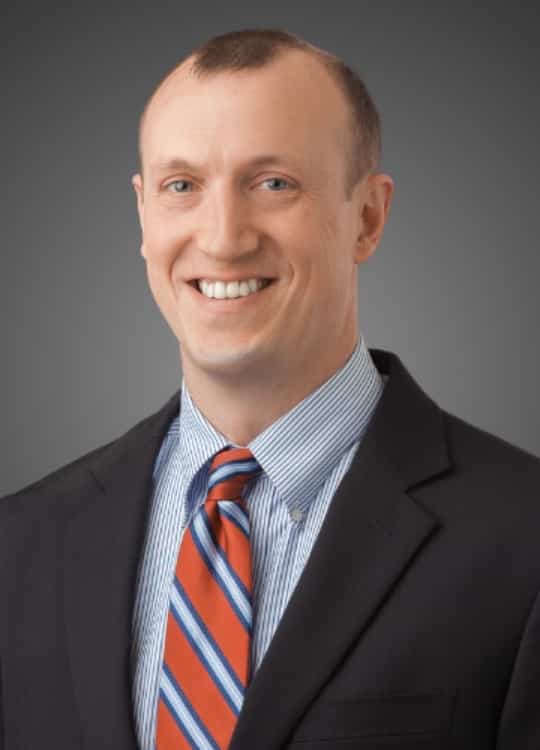 EDUCATION:
Undergraduate: Washington State University
Medical School: Creighton University School of Medicine
Residency:University of Utah
Fellowship: Wake Forest University
Professional Memberships & CERTIFICATIONs
American Board of Orthopaedic Surgery, Certified
American Academy of Orthopaedic Surgeons, Member
Personal Interests:
Dr. Gaffney enjoys athletics and outdoor activities such as triathlons, strength training, mountainbiking, snowboarding, climbing, hiking, camping. He also enjoys more leisurely activities such as spending time with family and organic gardening.
Publications, Presentations, & Research
Gaffney, DL, Daubs, MD, Brodke, DS, Patel, AA, Lawrence, B, and Higgins, T. Incidence and Risk Factors for Prolonged Postoperative Opioid Use Following Spine Surgery. In progress.
Gaffney, DL, Hutchinson, DT. Fractures and Dislocations: Pediatric Hand and Wrist. Hand and Upper Extremity Surgery Textbook. Weiss, et. Al. In press.
Gaffney DL, Slabaugh M. Deltoid compartment syndrome after antegrade humeral nailing. J Orthop Trauma. 2009 Mar;23(3):229-31.
State Presentations
Gaffney, DL: Incidence and Risk Factors for Prolonged Narcotic Use Following Spinal Surgery. Utah State Orthopaedic Society Annual Meeting, Park City, UT, September 28, 2012.