Neurosurgeon and Spine Doctor, Keith R. Lodhia, MD, MS
Keith Lodhia joined MD West ONE (formerly Midwest Neurosurgery and Spine Specialists) after completing his residency in neurological surgery with a spine surgery fellowship at the University of Michigan Medical Center in Ann Arbor. Dr. Lodhia received Bachelors and Masters of Science degrees in biological sciences at the University of Nebraska at Lincoln before entering medical school at the University of Nebraska Medical Center Department of Neurosurgery, graduating summa cum laude as class valedictorian.
Dr. Lodhia practices general neurosurgery encompassing the brain, spine and peripheral nerves with an emphasis in spinal surgery, having particular expertise in Minimally Invasive Spine Surgery. Areas of research include spinal surgery, tumors of the spine, and brain hemorrhages. He is adjunct faculty at the University of Nebraska Medical Center and is board certified by The American Board of Neurological Surgery.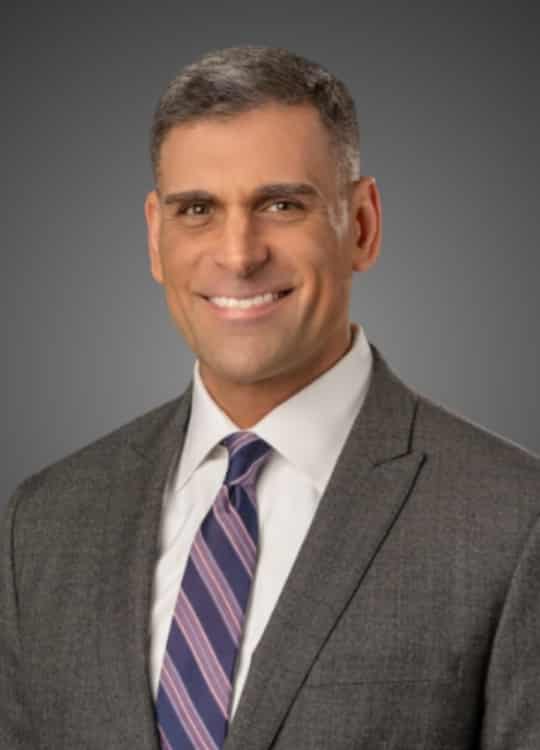 EDUCATION
Medical School:
University of Nebraska Medical Center
Omaha, Nebraska
Doctor of Medicine with Highest Distinction, Valedictorian
Graduate:
University of Nebraska- Lincoln
Lincoln, Nebraska
University of Nebraska at Omaha &
University of Nebraska Medical Center
Omaha, Nebraska, 1992 – 1995
M.S. in biology-molecular biology emphasis, May 1995
Undergraduate:
University of Nebraska at Lincoln
Lincoln, Nebraska, 1990 – 1992
B.S. with Distinction, Biological sciences, Dec. 1992
Iowa State University
Ames, Iowa, Aerospace engineering, 1988 – 1990
Residency:
Neurosurgery
Department of Neurosurgery
University of Michigan Medical Center
Ann Arbor, Michigan, July 2000 – June 2006
Clinical Fellowship:
Complex Spine Surgery
Department of orthopedics
University of Michigan Medical Center
Ann Arbor, Michigan, July 2003 – January 2004
Internship:
General surgery
Department of Surgery
University of Michigan Medical Center
Ann Arbor, Michigan, June 1999 – June 2000
BOARD CERTIFICATIONS
The American Board of Neurological Surgery