Neurosurgeon, Douglas J. Long, MD - RETIRED
We want to thank Dr. Douglas Long for all his dedication to our practice throughout the years. We wish him the best in his retirement. - MD West ONE
A native of Alma, Nebraska, Doug Long joined MD West ONE (formerly Midwest Neurosurgery and Spine Specialists) in 1990. Board certified by the American Board of Neurological Surgeons, Dr. Long specializes in neuro-oncology and spinal surgery including instrumentation. Currently, he is part of the adjunct faculty at the University of Nebraska Medical Center Department of Neurosurgery, having served as past chairman of the Department of Neurosurgery and past president of the medical staff office at Methodist Hospital. Dr. Long continues to serve on a wide range of hospital committees in Omaha.
Dr. Long is a member of the skull-base team treating complex tumors involving specialists in the field of neuro-otology, head and neck cancer, and plastic/reconstructive surgery. He established and chairs the Neuro-Oncology Conference at the Methodist Estabrook Cancer Center for brain tumor patients, complex tumors of the spine, and endoscopic endonasal approach to pituitary disorders.
In addition, Dr. Long is the director of the Gamma Knife Center (Stereotactic Radiosurgery) at Methodist Estabrook Cancer Center, treating brain tumors, vascular malformation, and trigeminal neuralgia. He is also a member of the American Association of Neurological Surgeons and the Congress of Neurological Surgeons.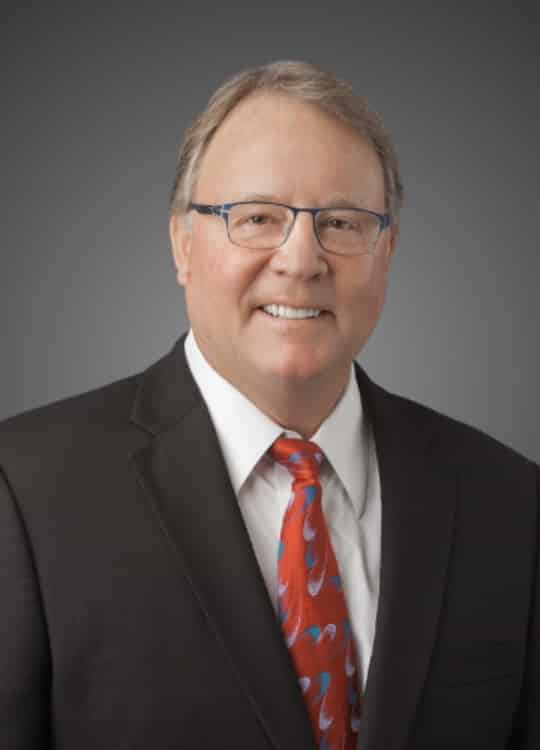 EDUCATION
Neurosurgery Residency:
University of Missouri Health Sciences Center, Columbia, Missouri
General Surgery Residency:
University of Missouri Health Sciences Center, Columbia, Missouri
Internship:
University of Missouri Health Sciences Center, Columbia, Missouri
Medical Degree:
University of Nebraska School of Medicine, Omaha, Nebraska
Undergraduate:
University of Nebraska at Lincoln, Lincoln, Nebraska
BOARD CERTIFICATIONS
Board Certified, The American Board of Neurological Surgery
Fellow, American College of Surgeons