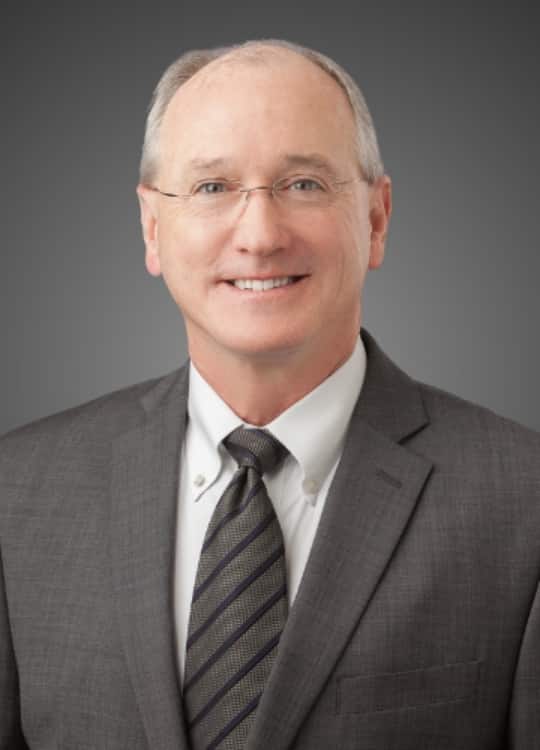 T. Kevin O'Malley, MD
Dr. T. Kevin O'Malley is a skilled and compassionate doctor who can help you with any Sports Medicine or Knee related issue. Looking for a highly skilled and approachable physician to solve your Sports Medicine issues? Whether it's ACL repair or a knee replacement, Dr. O'Malley has a high level of expertise and skill and can get you back to enjoying your life once again.
Dr. O'Malley and his wife have six daughters and one son, so outside of work most of his time is occupied with his children's activities. He also spends time with Creighton University athletics attending men's soccer games and women's basketball games as Team Physician.
EDUCATION: 
Fellowship: Sports Medicine, Foundation for Orthopaedic Athletics and Reconstructive Research, Houston, TX
Residency: Creighton University / Nebraska University, Omaha, NE
Internship: Creighton University School of Medicine, Omaha, Ne
Medical School: University of Tennessee, Center for Health Science, Memphis, TN
Undergraduate: Christian Brothers College, Memphis, TN
PROFESSIONAL MEMBERSHIPS &CERTIFICATIONS:
Certified, American Board of Orthopaedic Surgery
Certified, American Board of Orthopaedic Surgery – Certificate of Added Qualification – Sports Medicine
American Academy of Orthopaedic Surgeons, Fellow
Nebraska Association of Orthopaedic Surgeons, Member - Treasurer – 1992 to present
Mid-American Orthopaedic Association, Member
Metro Omaha Medical Society, Member
Society Affairs Committee – 1991 to present
Irish American Orthopaedic Society, Member
American College of Surgeons, Member
FREQUENTLY TREATED SPORTS INJURIES AND CONDITIONS:
SPORT INJURY TREATMENTS & PROCEDURES:
Some sports injuries will require surgery, some will not. Whatever the case, Dr. Cheng will work with you to find the best treatment for you. He offers both surgical and non-surgical treatments, including:
See what patients have to say about Dr. O'Malley...