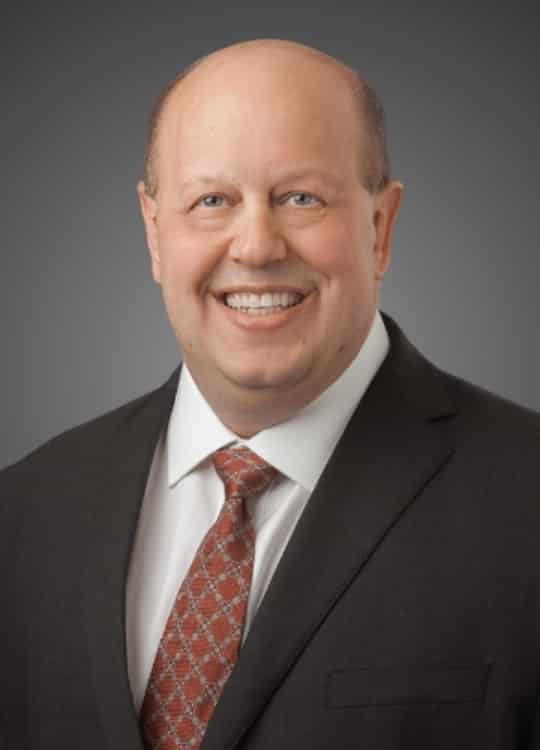 Orthopedic Surgeon and Hip & Knee Doctor, Erik T. Otterberg, MD
Dr. Otterberg graduated from the University of Michigan Medical School and completed his residency at the University of Nebraska Medical Center/Creighton orthopedic Foundation. He completed a fellowship in hip and knee replacement from Massachusetts General Hospital and Harvard Medical School in Boston, Massachusetts. Dr. Otterberg specializes in joint replacement with particular interests in complex deformities, revisions and new technologies. He is active in resident education at the Veteran's Hospital, as well as in clinical research.
EDUCATION:
Fellowship: Harvard Medical School Massachusetts General Hospital, William H. Harris, M.D. Boston, MA
Residency: Creighton / Nebraska Health Foundation Omaha, NE
Internship: University of Michigan Medical Center Ann Arbor, MI
Medical School: University of Michigan Medical School, Ann Arbor, MI
Undergraduate: Albion College, Albion, MI
PROFESSIONAL CERTIFICATIONS:
American Board of Orthopaedic Surgery
FREQUENTLY TREATED HIP & KNEE INJURIES AND CONDITIONS:
Femoral Fractures 
Hip Arthritis 
Hip Bursitis 
Hip Dislocation 
Hip Fractures 
Hip Muscle Strains 
Runner's Knee (Patellofemoral Pain Syndrome) 
Knee Arthritis 
Knee Bursitis 
Labral Tears of the Hip 
Loose Bodies of the Hip 
Meniscus Tears 
Osteochondritis Dissecans of the Knee 
Broken Knee Cap 
Patella Tendon Rupture 
Quadriceps Tendon Rupture 
Shin Splints 
Snapping Hip Syndrome 
Thigh Muscle Strains 
Tibial Fractures 
Torn Anterior Cruciate Ligament (ACL) 
Torn Posterior Cruciate Ligament (PCL) 
HIP AND KNEE INJURY TREATMENTS & PROCEDURES:
Some hip and knee injuries will require surgery, some will not. Whatever the case, Dr. Otterberg will work with you to find the best treatment for you. He offers both surgical and non-surgical treatments, including:
ACL Reconstruction 
Cartilage Repair 
Femur Fracture Fixation  
Hip Arthroscopy 
Hip Fracture Treatment 
Hip Revision Surgery 
Injections 
Knee Arthroscopy 
Knee Revision Surgery 
Loose Body Removal 
Meniscus Repair 
Mini-incision Total Hip Replacement 
Mini-incision Total Knee Replacement 
Minimally Invasive Joint Surgery 
Partial Knee Replacement 
Partial Meniscectomy 
PCL Reconstruction 
Total Hip Replacement 
Total Knee Replacement
See what patients have to say about Dr. Otterberg...