Revision Hip Replacement
Revision hip replacement is a complex surgical procedure in which all or part of a previously implanted hip joint is replaced with a new artificial hip joint. Total hip replacement surgery is an option to relieve severe arthritis pain that limits your daily activities. During total hip replacement, the damaged cartilage and bone are removed from the hip joint and replaced with artificial components. At times, hip replacement implants can wear out for various reasons and may need to be replaced with the help of a surgical procedure known as revision hip replacement surgery.
Why do I need a revision hip replacement? 
Revision hip replacement is advised in patients with the following conditions:
Increasing pain in the affected hip
Worn out plastic or polyethylene prosthesis
Dislocation of previous implants
Loosening of the femoral or acetabular component of the artificial hip joint
Infection around the hip prosthesis causing pain and fever
Weakening of bone around the hip replacement (Osteolysis)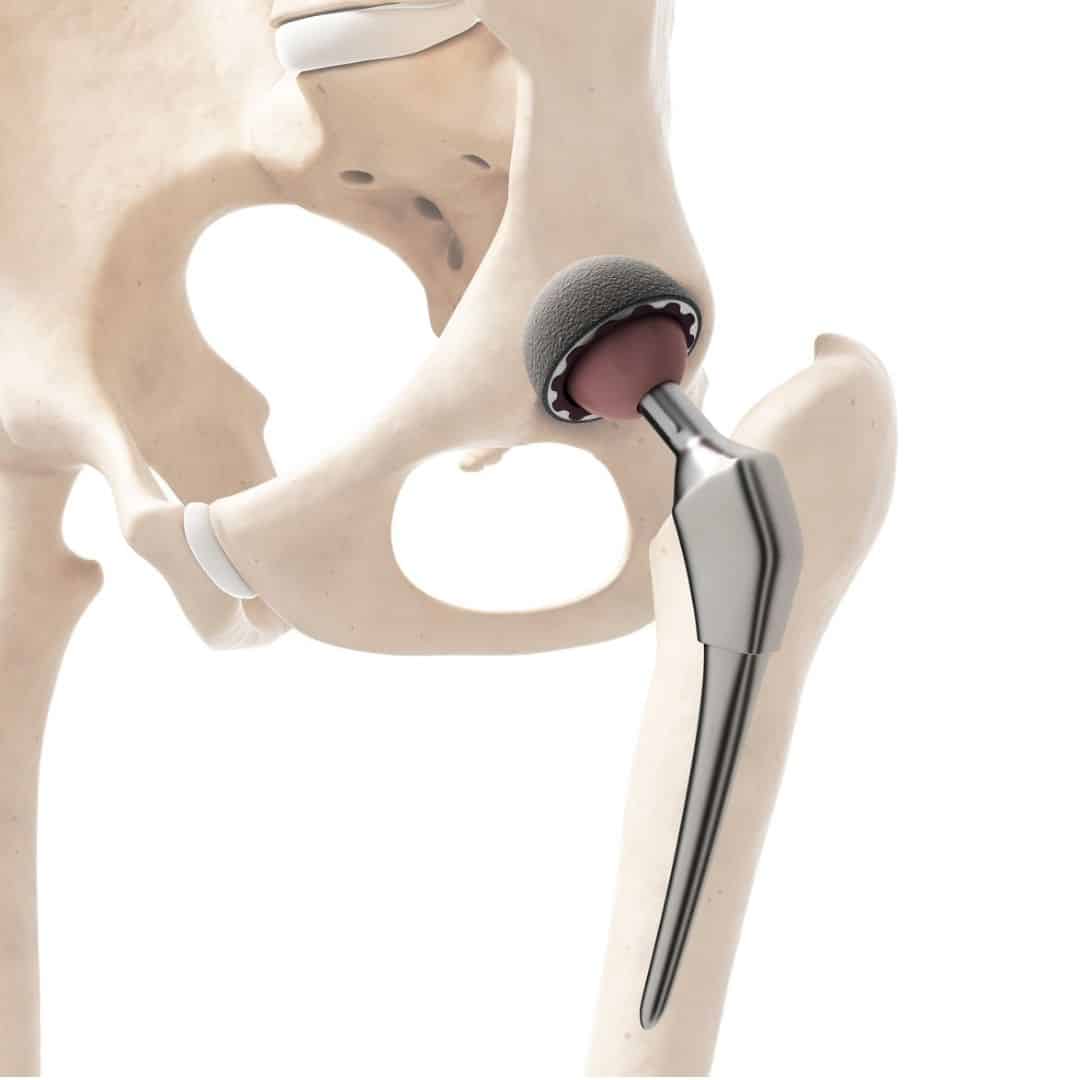 Revision hip replacement surgery is performed under general anesthesia. During the procedure, your surgeon will make an incision over the hip to expose the hip joint. Then the femur is dislocated from the acetabulum so that the old plastic liner and the metal socket can be removed from the acetabulum.
After removal, the acetabulum is prepared using extra bone and wire mesh to make up for the socket space and shape. Then the new metal shell is inserted into the socket using screws or special cement. A liner made of plastic, ceramic, or metal is placed inside the metal socket.
To prepare the femoral component, the top of the femur bone is cut into several pieces to remove the implant. The segments of bone are cleaned and the new femoral implant is inserted into the femur either by a press fit or using bone cement. The segments of the femur and the femoral component are held together with surgical wires. Then the femoral head component made of metal or ceramic is placed on the femoral stem. All the new components are secured in place to form the new hip joint. The muscles and tendons around the new joint are repaired and the incision is closed.
AFTER SURGERY
After surgery, you will feel pain. This is completely normal and part of the healing process. Your doctor and nurses will work together to reduce your pain, this will help you recover faster.
Prior to you leaving the hospital your doctor will send a prescription to your pharmacy for some short-term pain relief after surgery. Your doctor may suggest multiple medications to help manage your pain, such as opioids, non-steroidal anti-inflammatory drugs (NSAIDs), and local anesthetics. Your doctor will discuss which options or combinations would be best for you.
OPIOIDS
At MD West One, your health is always a top priority, which is why we are very passionate about getting you back to full activity in a safe and timely manner. We understand every patient is unique when it comes to pain management. A key component of a successful pain treatment plan includes weighing all risks and benefits to find the pain treatment plan that best fits you.
A high risk of dependence and overdose is associated with the use of opioids. To avoid this from accruing our agreement with you:
You should take all medications as ordered by your provider. If you take the medication in excess of what is prescribed and run out of the medication prior to the refill date, the refill will not be authorized early.
If you are requiring a refill of your prescription please call during regular business hours. Our providers will not refill any pain medications over the weekend, holidays, or after clinic hours.
Make sure to tell your physician or nurse which medications you are taking, including herbal remedies, since narcotic medications can interact with over-the-counter medications and other prescribed medications, especially cough syrups that contain alcohol, codeine, or hydrocodone.
Alteration of any written prescription, sharing, trading, or selling your medication is a federal offense and will be reported.
You are responsible for keeping your pain medication in a safe and secure place, such as a locked cabinet or safe. Stolen medications should be reported to the police and to your physician immediately.
If your medications are lost, misplaced, or stolen, your physician may choose not to replace the medications or to taper and discontinue the medications.
Rehabilitation
After undergoing revision hip replacement, you must take special care to prevent the new joint from dislocating and to ensure proper healing. Some of the common precautions to be taken include:
Avoid combined movement of bending your hip and turning your foot inwards because it can cause dislocation
Keep a pillow between your legs while sleeping for 6 weeks
Never cross your legs or bend your hips past a right angle (90 degrees)
Avoid sitting on low chairs
Avoid bending down to pick up things, instead, a grabber can be used to do so
Use an elevated toilet seat
Risks Factors:
As with any major surgical procedure, there are certain potential risks and complications involved with revision hip replacement surgery. The possible complications after revision hip replacement include:
Infection
Dislocation
Fracture of the femur or pelvis
Injury to nerves or blood vessels
Formation of blood clots in the leg veins
Leg length inequality
Hip prosthesis may wear out
Failure to relieve pain
Don't wait any longer to get relief. Make an appointment to see one of our orthopedic specialists.
AMERICAN ASSOCIATION OF HIP AND KNEE SURGEONS
This article has been written and peer-reviewed by the AAHKS Patient and Public Relations Committee and the AAHKS Evidence-Based Medicine Committee.