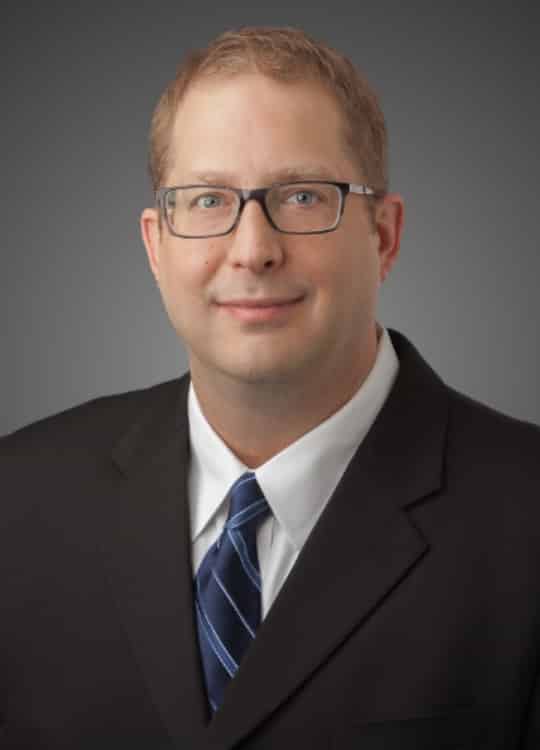 Charles "Chuck" E. Rosipal, M.D. - Voted First Place Orthopedic Surgeon in Best of Omaha 2020
Dr. Rosipal completed his fellowship under Drs. Charles A. Rockwood and Michael A. Wirth in shoulder and elbow surgery at the University of Texas Health Science Center of San Antonio. He devotes the majority of his practice to problems of the shoulder and elbow with special interest in acute and chronic rotator cuff surgery, shoulder instability and traditional and reverse shoulder arthroplasty (shoulder replacements).
Dr. Rosipal is married with two young girls and enjoys bow hunting, fishing, golf and providing medical coverage for the College World Series.
"Outdoor activities like hunting, fishing, and golf provide me with an escape from every day life. These activities also inspire me to get my patients back to whatever it is that energizes them. Young or old, every one has a passion – helping them return to their passion is fulfilling to me on a daily basis."
Education:
Fellowship: Shoulder, The University of Texas Health Science Center, San Antonio, TX

Residency: Creighton University / University of Nebraska Medical Center (Combined orthopedic Program)

Medical School: The University of Texas – Houston Medical School

Undergraduate: St. Edward's University, Austin, TX
Professional Memberships & Certifications:
American Board of Orthopedic Surgery
FREQUENTLY TREATED UPPER EXTREMITY PROBLEMS AND CONDITIONS:
Acromioclavicular Injuries
Arthritis of the Elbow
Arthritis of the Shoulder
Biceps Tendon Rupture
Biceps Tendonitis
Broken Shoulder
Burners & Stingers
Collarbone Fracture
Cubital Tunnel Syndrome
Elbow Bursitis
Elbow Growth Plate Injuries
Elbow Tendon Inflammation
Frozen Shoulder
Golfer's Elbow
Hill-Sachs Lesion
Hyperextension of the Elbow
Joint Stiffness
Loose Shoulder (Instability)
Osteochondritis Dissecans of the Elbow
Overuse Injuries
Radial Tunnel Syndrome
Rotator Cuff Injury
Rotator Cuff Tear
Shoulder Blade Fracture
Shoulder Bursitis
Shoulder Dislocation
Shoulder Impingement Syndrome
Shoulder Separation
Shoulder Socket Fracture
SLAP Tear
Snapping Shoulder Syndrome
Tennis Elbow
Throwing Injuries
Triceps Tendonitis
UPPER EXTREMITY TREATMENTS & PROCEDURES:
Some upper extremity problems will require surgery, some will not. Whatever the case, Dr. Rosipal will work with you to find the best treatment for you. He offers both surgical and non-surgical treatments, including:
Acromioclavicular Reconstructions
Arthroscopic Bankart Repair
Arthroscopic Capsular Plication
Arthroscopic Capsular Release
Arthroscopic Debridement of the Elbow
Biceps Tendonitis
Cubital Tunnel Release at the Elbow
Elbow Arthroscopy
Elbow Replacement
Fracture Treatment
Ligament Reconstruction
Medial Epicondylectomy
Medial Ulnar Collateral Ligament Reconstruction (Tommy John Surgery)
Broken Shoulder Surgery
Radial Tunnel Release at the Elbow
Reverse Total Shoulder Replacement
Rotator Cuff Repair
Shoulder Arthroplasty
Shoulder Impingement Surgery
Shoulder Resurfacing
SLAP Repair
Total Shoulder Replacement
Ulnar Nerve Transposition at the Elbow
See what patients have to say about Dr. Rosipal...