Hayley Christensen, PA-C
Hayley Christensen, PA-C, is a Physician Assistant specializing in Joint Replacements with Dr. Otterberg at MD West ONE, formerly GIKK Orthopedics. She completed her physician assistant training at the University of Nebraska Medical Center. 
Hayley has always been interested in medicine and orthopedics. Playing sports in college and being an orthopedic patient herself solidified her desire to pursue a career in orthopedics and help others in need. Being a physician assistant has allowed her to be flexible with different specialties in medicine, but orthopedics is where her heart lies. 
"I'm very fortunate to work with Dr. Otterberg at MD West ONE; he and I share similar approaches to patient care."
Dr. Otterberg and Hayley want to make sure their patients feel comfortable and well informed about their new treatment plan(s). The patient is as much a part of their own treatment plan as they are. Hayley also enjoys setting up patients for success, whether with a more conservative approach or setting them up for surgery. 
When Hayley is not working, she enjoys staying active, exploring new places, reading, cooking, and spending time with her husband, daughter, and golden retriever. She also enjoys going back home to Ewing, NE, or western Nebraska, to visit her husband's family.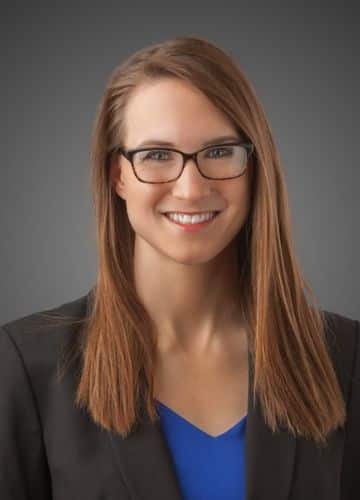 EDUCATION
Master of Physician Assistant Studies: University of Nebraska Medical Center
Bachelor of Science: University of Nebraska - Lincoln
LICENSURE
National Commission on Certification of Physician Assistants