Katelin Ridder, PA-C
Katelin Ridder, PA-C, is a Physician Assistant specializing in Joint Replacement Surgery with Dr. Ajoy K. Jana at MD West ONE, formerly Methodist Orthopedics. She completed her physician assistant training at Wichita State University.
Katelin always knew she was interested in the healthcare field. She loved hearing stories from her dad, a registered nurse in the emergency department. During Katelin's senior year at Kansas State University, she discovered the role of a physician assistant when she was being treated by one. This particular physician assistant really opened her eyes to the impact a physician assistant can have on the community, how versatile this career could be, and how conducive it was for balancing family life. 
During her physician assistant program, Katelin met her now-husband and moved back home to Omaha, NE, with him. This was when she started her career at Methodist Orthopedics as a float physician assistant; she was able to work alongside all of the Orthopedic Surgeons at Methodist. She enjoyed the variety and knowledge she obtained from working with every surgeon; however, she truly enjoyed fine-tuning her knowledge and skills assisting Dr. Ajoy Jana in hip and knee replacement surgeries for the past 6 years. The most rewarding aspect of her job is seeing how happy patients are post-surgery when their chronic pain has finally been relieved.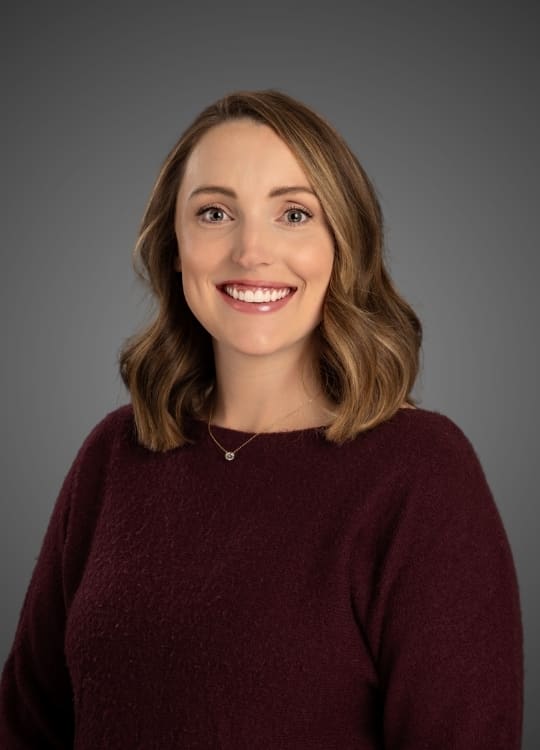 EDUCATION
Masters of Physician Assistant Studies: Wichita State University
Undergraduate: Kansas State University
LICENSURE
National Commission on Certification of Physician Assistants