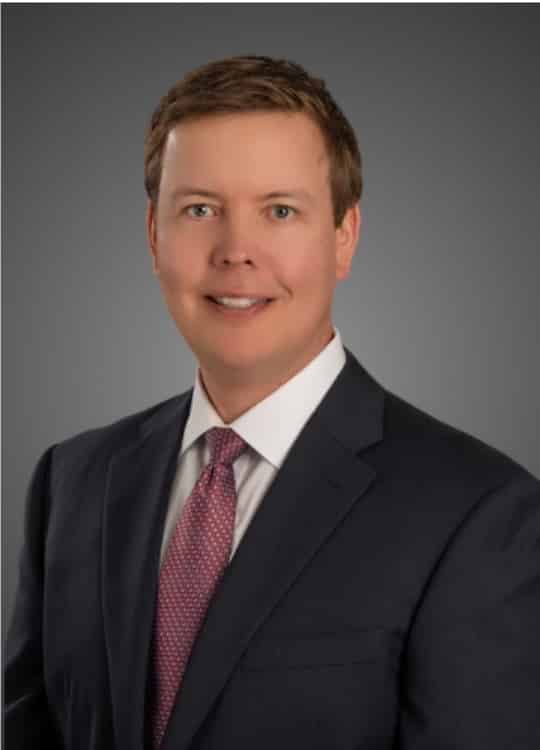 Jon Uggen, DO - Voted #1 Orthopedic Surgeon in Best of Omaha 2022
Dr. Jon Uggen attributes his love for medicine to his family. Made up of medical professionals, his family consists of two orthopedic surgeons and a nurse. It was only natural, then, that he would choose to follow the same path. His desire to care for people was further solidified after tending to his brother, who required round-the-clock medical care.
Dr. Uggen went on to attend medical school at Midwestern University's Chicago College of Osteopathic Medicine. He later completed his internship and residency at Michigan State University's College of Osteopathic Medicine. Deciding to be like his father and brother, he completed his orthopedic fellowship at the Anderson Orthopedic Research Institute in Alexandria, Virginia. Today, he is an orthopedic surgeon specializing in joint replacements at MD West ONE. 
Dr. Uggen is devoted to providing the best care possible. His philosophy is to deliver "110% care." He also cares deeply for each of his patients treating each person like family and wanting nothing more than to see them regain their function and independence.
In his free time, Dr. Uggen enjoys spending time with his wife and two young daughters. He also enjoys staying active and participates in activities such as hunting, camping, water sports, kiteboarding, skiing, and traveling.
Education:
Fellowship: Anderson Orthopaedic Research Institute Alexandria, VA
Residency: Michigan State University College of Osteopathic Medicine Garden City Hospital, Garden City, MI
Medical School: Midwestern University Chicago College of Osteopathic Medicine, Downers Grove, IL
Undergraduate: University of Michigan, Ann Arbor, MI
Professional Memberships & Certifications:
American Osteopathic Board of Orthopedic Surgeons
FREQUENTLY TREATED HIP & KNEE PROBLEMS AND CONDITIONS:
Knee Arthritis 
Knee Pain
Chondromalacia Patella
Medial Meniscus Tear
Lateral Meniscus Tear
Chondral (Articular Cartilage Defects)
Osteoarthritis of the Hip
Inflammatory Arthritis of the Hip
Transient Osteoporosis of the Hip
Hip Pain
Hip Bursitis
Avascular Necrosis
Hip Fracture
Subtrochanteric Hip Fracture
HIP & KNEE TREATMENTS & PROCEDURES:
Some hip and knee problems will require surgery, some will not. Whatever the case, Dr. Uggen will work with you to find the best treatment for you. He offers both surgical and non-surgical treatments, including:
Total Knee Replacement
Computer Navigation Total Knee Replacement 
Robotic-Assisted Total Knee Arthroplasty (ROSA)
Knee Arthroscopy
PatelloFemoral Knee Replacement
Partial (Uni) Knee Replacement
Revision Knee Replacement
Injections
Rapid Recovery Program for Joint Replacement
Direct Anterior Total Hip Replacement
Revision Hip Replacement
Minimally Invasive Hip Replacement
Total Hip Replacement
Hip Fracture Surgery
Core Decompression for Avascular Necrosis of the Hip
Non-Surgical Treatment Alternatives
See what patients have to say about Dr. Uggen...