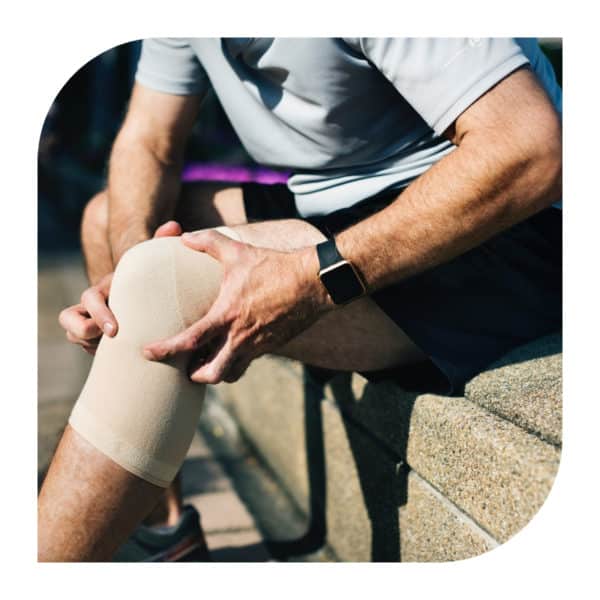 Suffering from Hip and Knee Pain?
As you age, arthritis and wear and tear on your hip and knee become more of a problem resulting in pain, muscle weakness, and limited movement which can greatly affect your lifestyle. Nobody knows this better than our knee and hip doctors at MD West ONE in Omaha. With several knee surgeons and hip surgeons specializing in arthritis, partial and total joint replacements, MD West ONE's orthopedic specialists can help relieve your hip pain or knee pain and get you back to an active lifestyle.
Minimally Invasive Hip & Knee Procedures
Our dedicated knee and hip doctors in Omaha are arthroscopic specialists who have subspecialty training in the latest hip and knee techniques, including mini-incision and minimally invasive techniques. These techniques allow for rapid recovery and longer lasting joint function.
Our hip and knee surgeons collectively perform hundreds of joint replacements each year, so you can be assured they have the experience to handle even the most complex hip surgery or knee surgery.
MEET OUR HIP & KNEE SPECIALISTS
"I am 80 years old and have had my right knee replaced twice and the left once.  I can honestly say Dr. Kelly has made it possible for me to dance again, yes I said DANCE!  I recently was having trouble with my last surgery which was 8 years ago and thought I had injured it.  Dr. Kelly x-rayed it for me and found it was perfectly fine.  He suggested I read a book called "Younger Next Year".  I was already going to the gym maybe twice a week, now after reading that book and the pep talk I received from Dr. Kelly, now I go five times a week religously.  I feel AWESOME!! I can not say enought good about Doc Kelly.  My children (all 12) just gave me a surprise 80th birthday party where I danced all night with 5 of my sons!!! :) THANK YOU Dr. Kelly!" - Virginia T., Omaha, NE